FortiPay
We have launched the FortiPay mobile application, which lets you manage your client's payment account (CPA) conveniently.
Login with a password or simply using biometric data.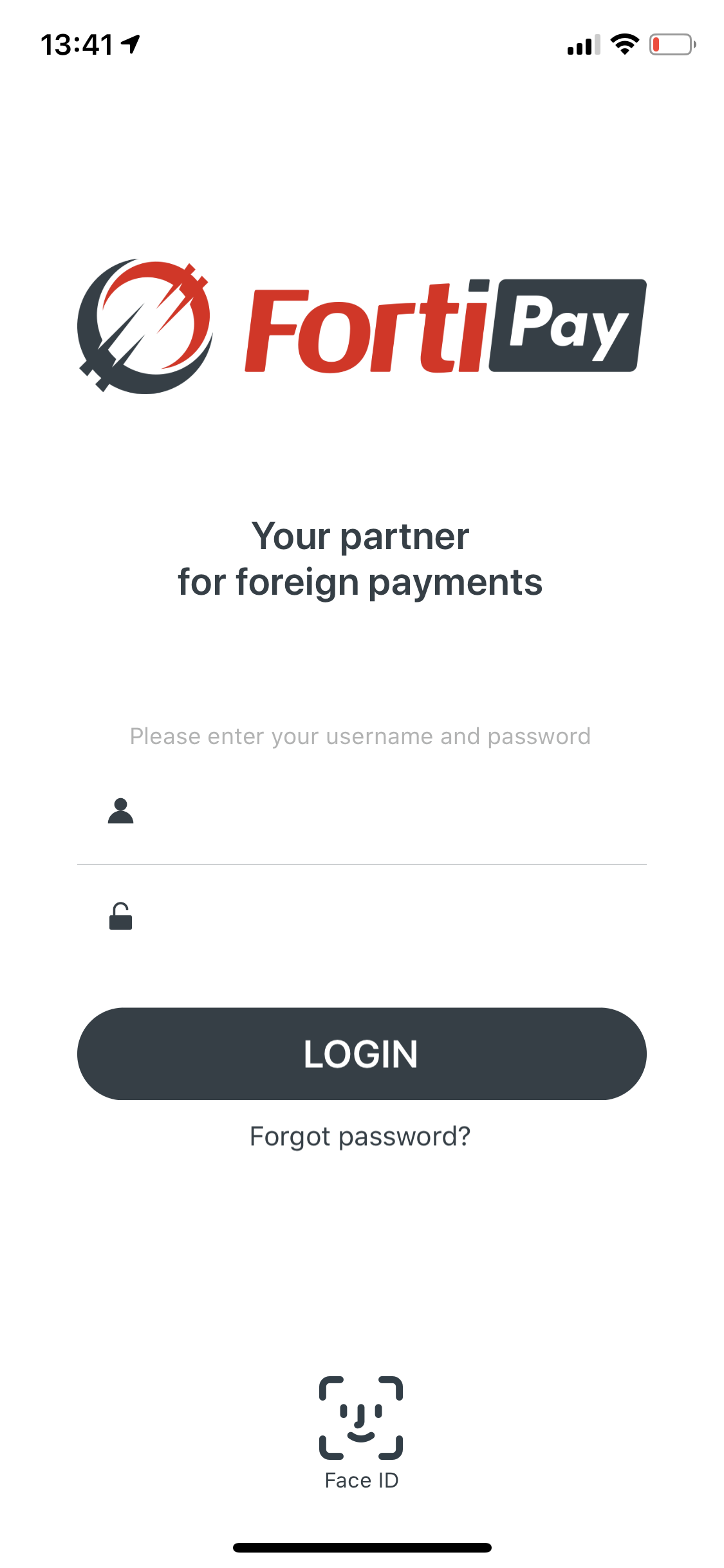 Overview via all your accounts (up to 15 currencies)
Adding money to the account
The exchange between the individual currencies will take place immediately.
A call to your partner for payment to your account.
List of transactions on selected account
Find the required transaction
Sending payment easily from your mobile phone.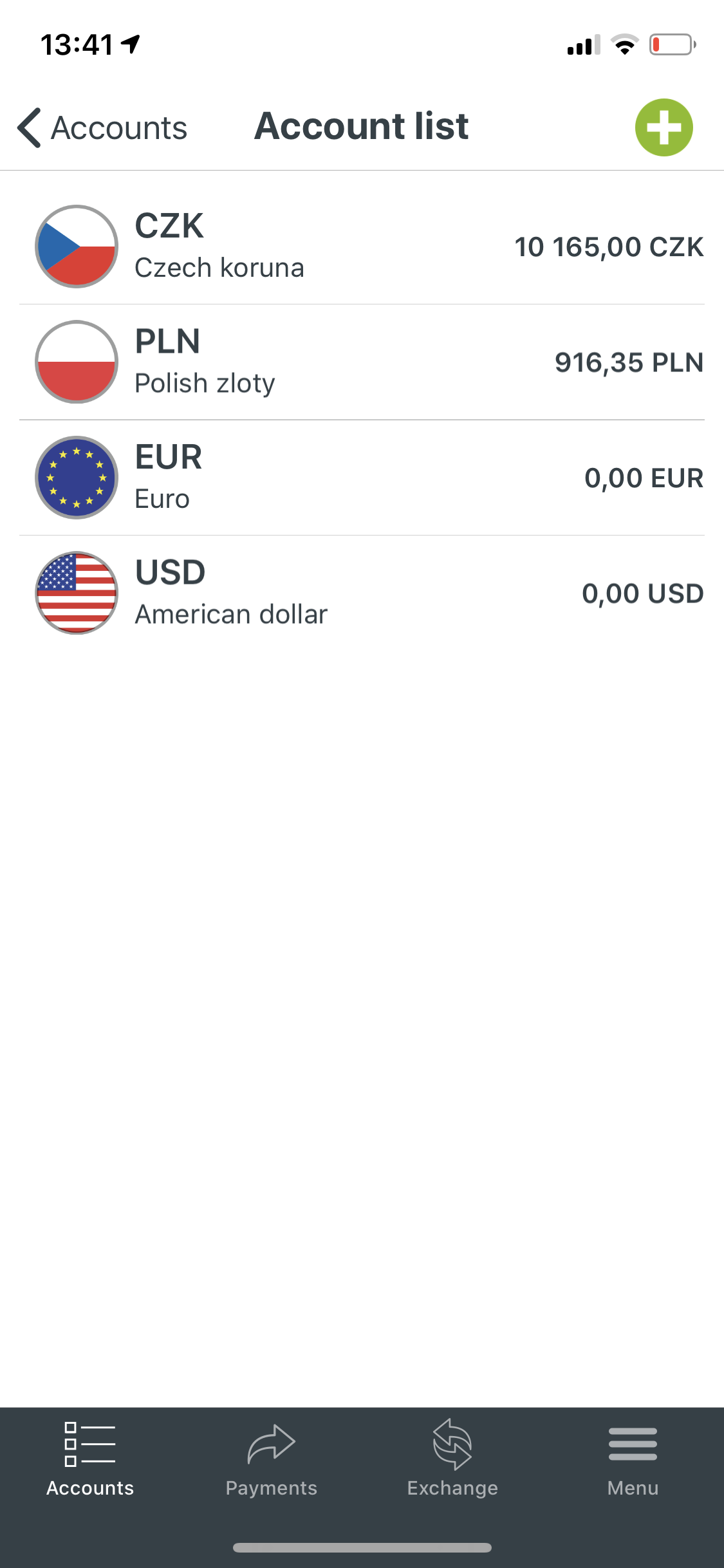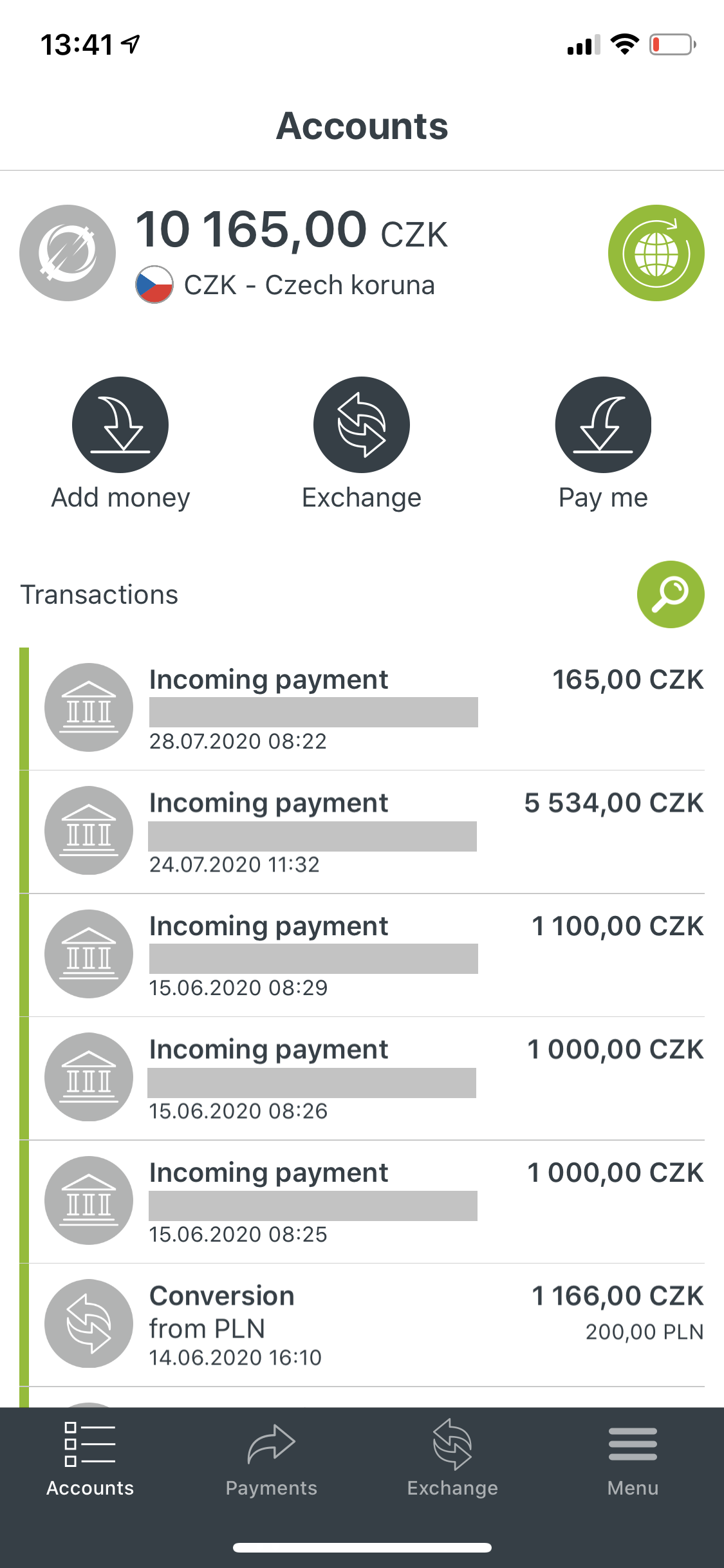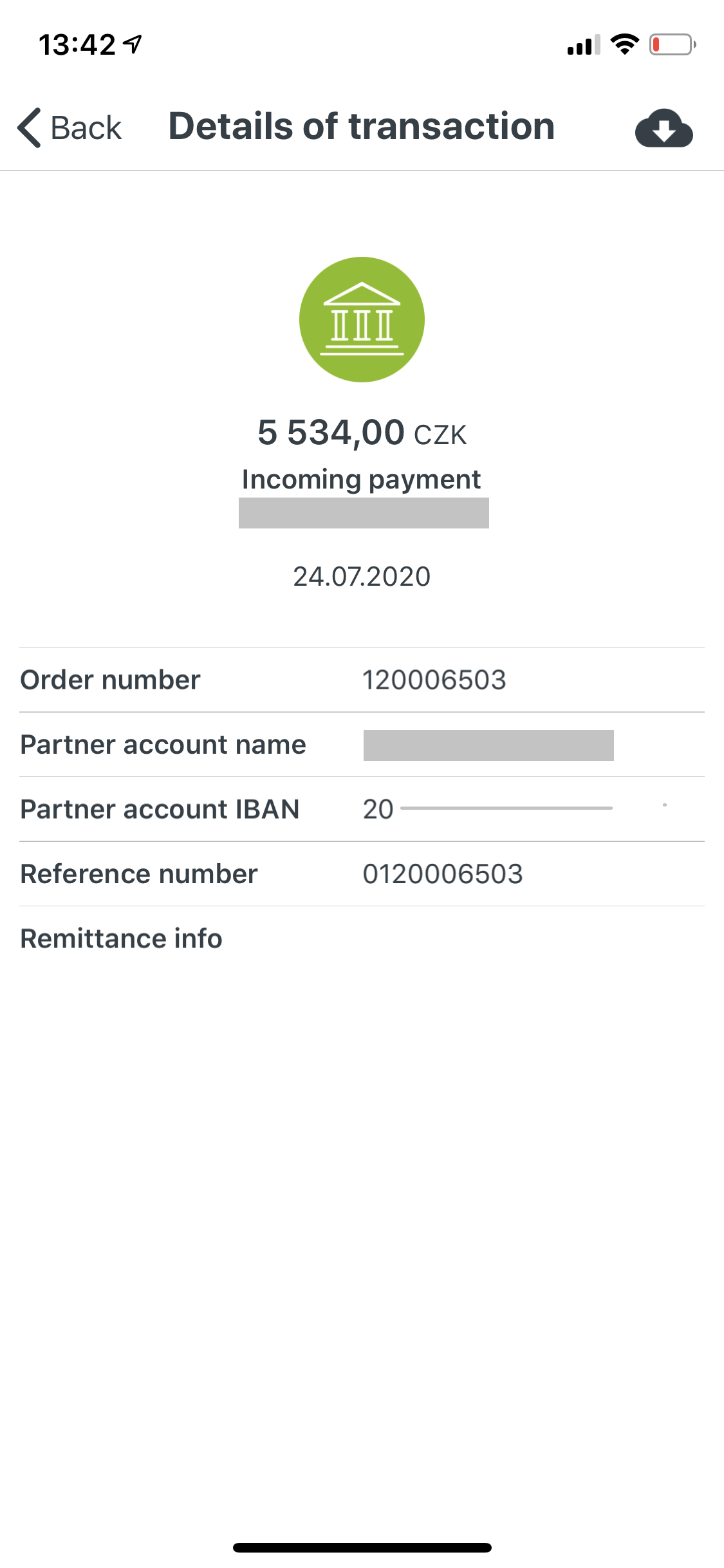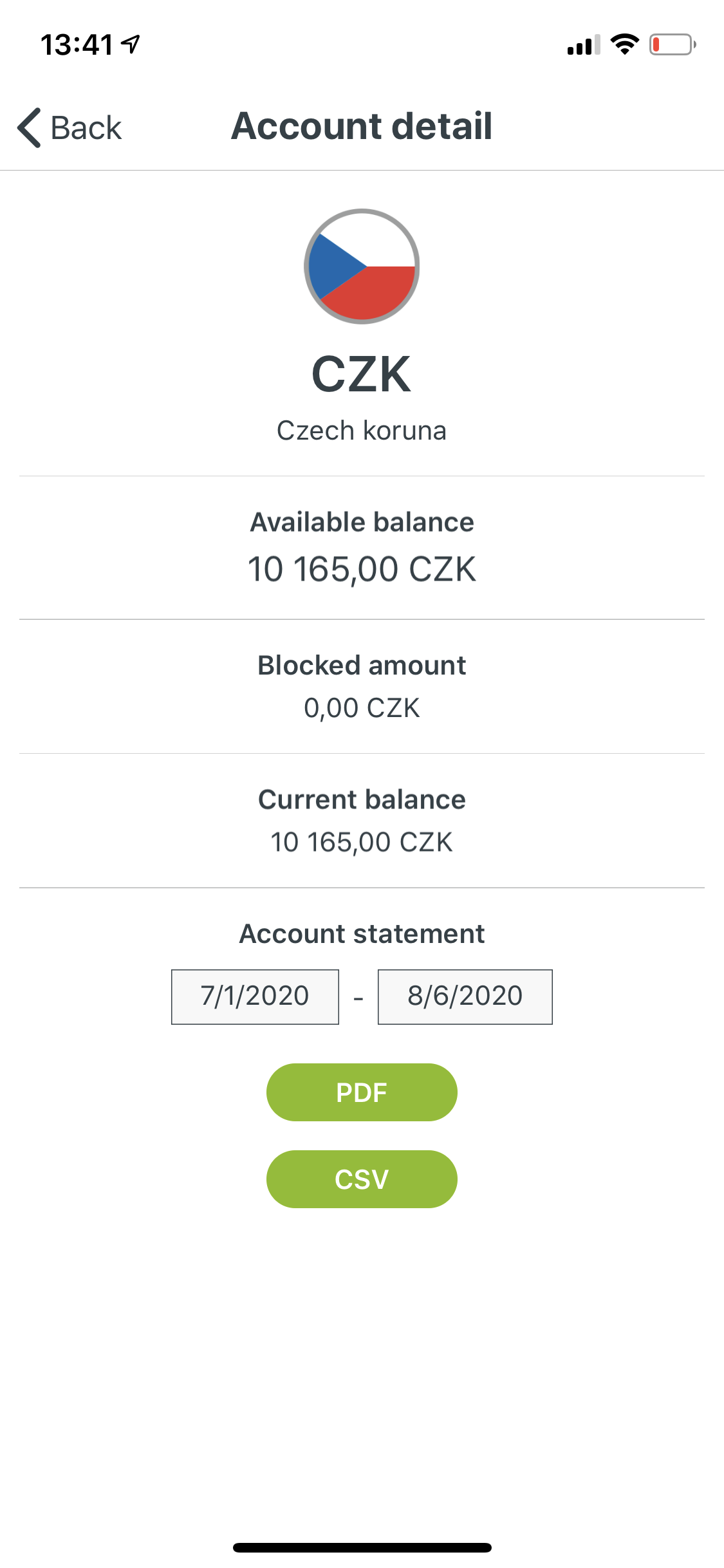 Payment from FortiPay
Payments between FortiPay accounts are made immediately.
Enter a payment using a template.
Easy creation of templates.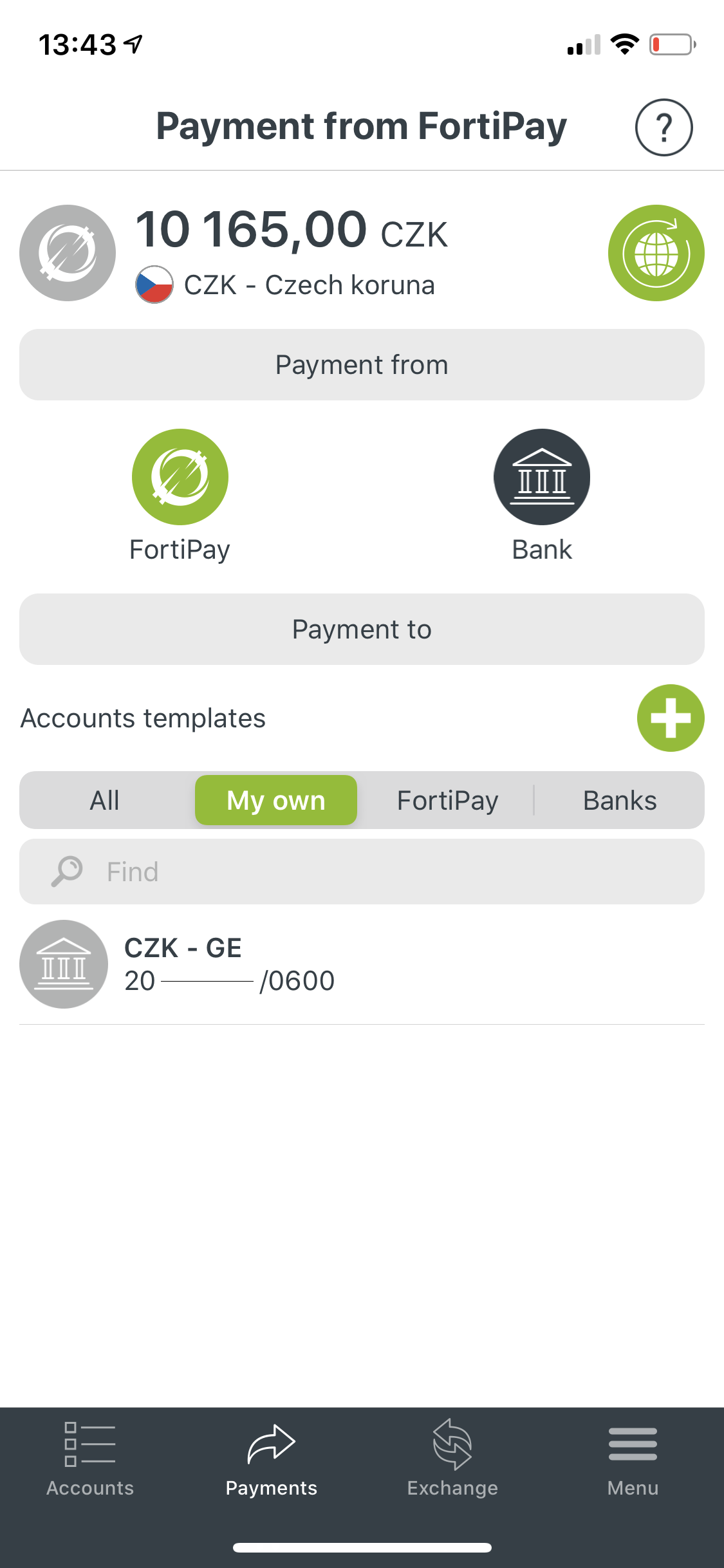 Payment from the bank
Entering a payment with a zero balance on your FortiPay account.
Transfer of payment instructions for your bank to replenish funds on your FortiPay account.
Order to the bank by sending a QR code.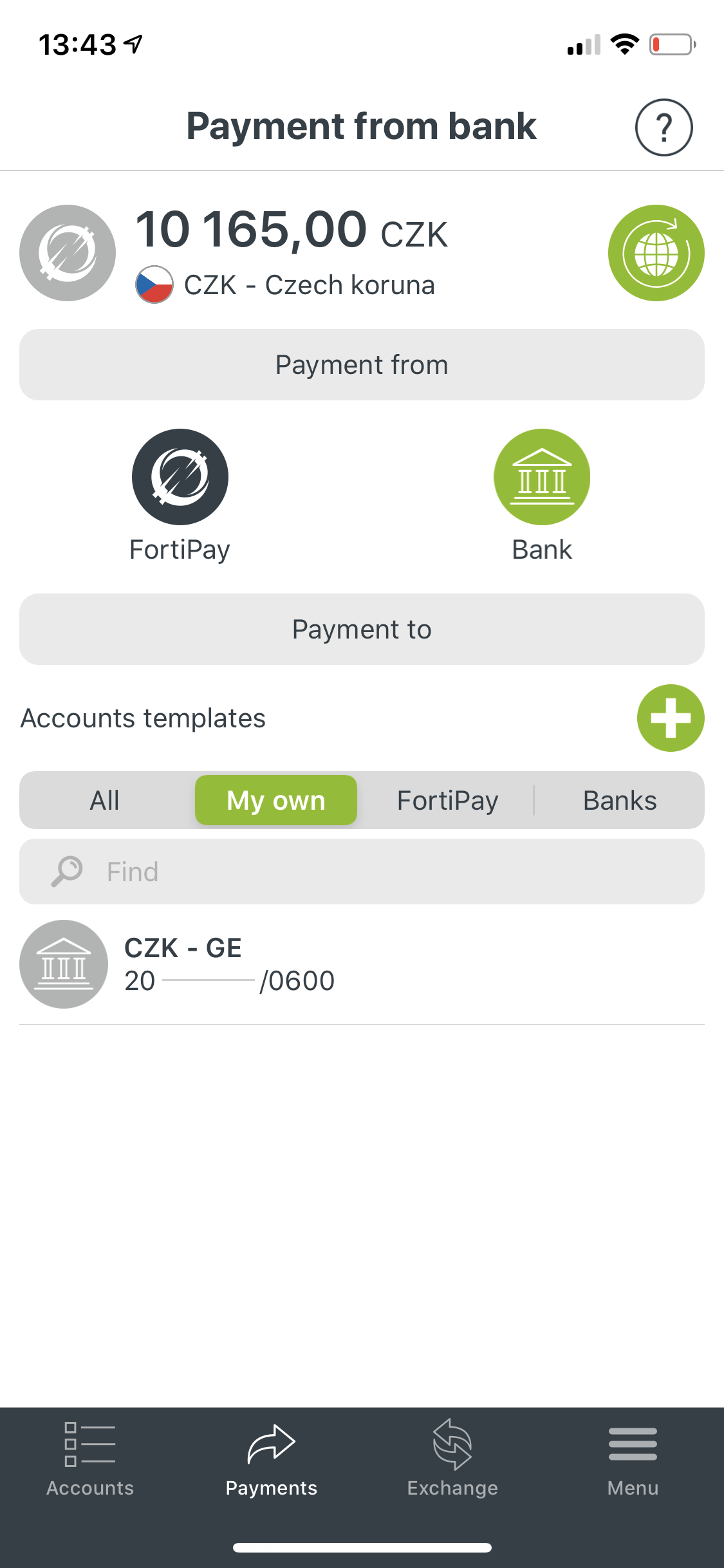 Exchange between own accounts
Exchange between your accounts at a very advantageous exchange rate
Exchange rate with the application of quantity discounts and loyalty bonuses
Clear graphs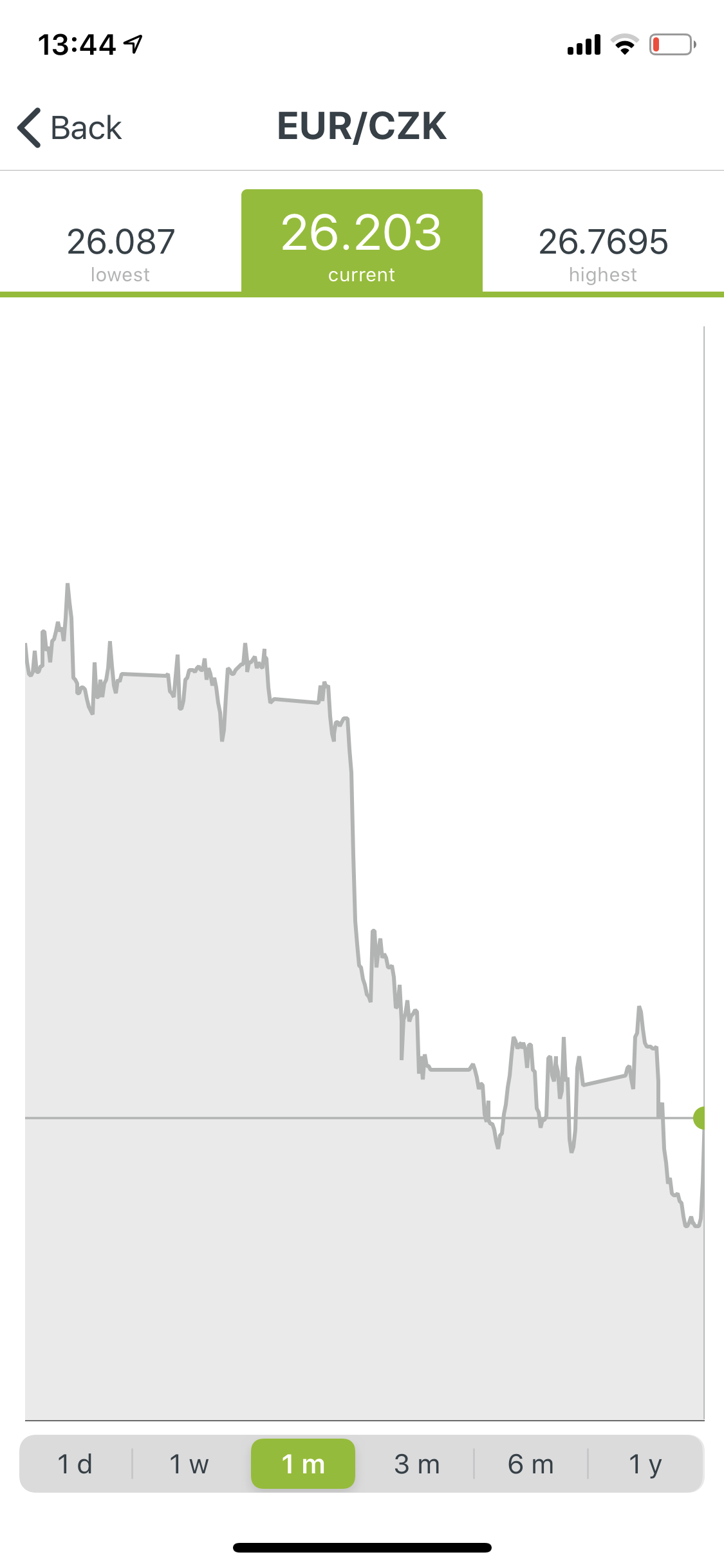 Clear Menu